Listen Deeply and sell effectively!
Are you ready for B2B sales success, to create sustainable growth with your leads and customers?
&
Are you looking for a hybrid programme tailored to your specific needs?
"Consultative selling is not about convincing, but about understanding the needs and goals of your clients and offering them solutions that address their unique challenges." - Unknown
"The comfort zone is a nice place, but nothing grows there.
Take the leap today and start today!"
Caroline Cummings, CEO Varo Ventures
What is this programme about?
Listening Selling
The goal for this hybrid journey is that at the end of it you will have more valuable conversations with your (potential) customers so you connect with them more effectively and sell more and bigger deals.
Hybrid learning

Videos and assignments

Tailored to your learning
needs

Tools and practise with examples from your market

8 hours of face-to-face coaching

Listening Selling Certificate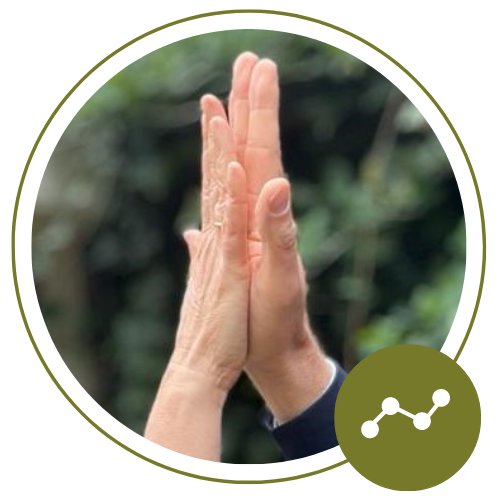 About this course
In this course you will learn about:
Defining your unique value
Selecting the ideal customers for your solutions
Listen for customers' key words that matter
Plan your stakeholders for success
This programme is based on years of research and it will guide you in learning and applying strategic and tactical tools, insights and competencies that make a difference towards your sales apprach to customers.

'' It is easy to apply, I enjoy the combination of concepts and practical tools. ''

''The personal feedback and the classroom skills practice allow me to really progress in my sales role.''
Combining strategic and practical components
The modules of Listening Selling follow the LYSNA Sustainable Growth Model. This Business Development model combining strategic and operational topics to guide your insights and competencies in Listening Selling.
Flow of your learning journey
The journey mixes learning new concepts, applying the concepts to your world, practicing new skills and owning them in a way that fits who you are!
After the training I had the knowledge to connect to customers, with confidence and most important, understand the customer needs. I was new in this role and proactive reaching out to customers was a challenge. The training gave me the confidence to start calling.
SENIOR INSIDE SALES REP
Meet your sales coaches & facilitators
Saskia Haafkes
English and Dutch
Saskia is driven to support Sales in finding their ways to connect at several levels to customers in order to get, advance and grow the business. People can increase their impact by learning new behaviours without having to compromise themselves. Her 25+ years of sales- and leadership-development experience enriched her approach with individuals and teams. Her motto: 'Be your true self and advance, succeed and grow as a professional!
Janet Curran
English
As a sales coach I focus on helping you build value for your solution, navigate your way around the customer's decision making unit and manage your sales time effectively to deliver the best results for you and your organisation.
Stefan van Heugten
English and Dutch
Sales coach and trainer in The Netherlands with focus on people and performance. As a sidekick I am a salescoach who stands close by you, thinks along and helps to make your activities even more successful. I help you discover what is needed to bring your sales to next level.

Frequently asked questions
What is included in the programme?
We do not believe in one size fits all. So we have combined the best of both worlds: knowledge transfer and tools via on-line learning, at your own pace. And getting together with a facilitator/coach for sessions to translate the concepts to your daily practice (market, customers and role) and to your natural style and strengths of connecting with people.
How do I pay for the course?
Get in touch with your facilitator/ coach. You will discuss your needs and pricing. You will pay after you agreed to the plan.
Do I need to complete the course in one go?
No, you can do the course at your own pace. After an intake conversation where you sharpen your learning objectives, you get started. We plan the face to face coaching sessions based on your desired pace.
How will I get the certificate?
After completion of the whole course and the coaching sessions you will receive the Lysna Listening Selling Certificate.