High5Team Spiegel
Verbeter de communicatie binnen jouw team.
Ontdek hoe je verbaal gedrag en onderliggende patronen zichtbaar maakt voor het hele team.
Dit draagt bij aan psychologische veiligheid, leren en presteren!
Nieuwe en beproefde LYSNA service
High5Team Spiegel
Wil je communicatie en vertrouwen binnen je team verbeteren? Of ben je er niet 100% gerust op dat de communicatie binnen je team optimaal verloopt?

Met de korte en krachtige Spiegel interventie meten we de communicatie in het team. We spiegelen de resultaten terug op basis van verbale gedragingen van het team.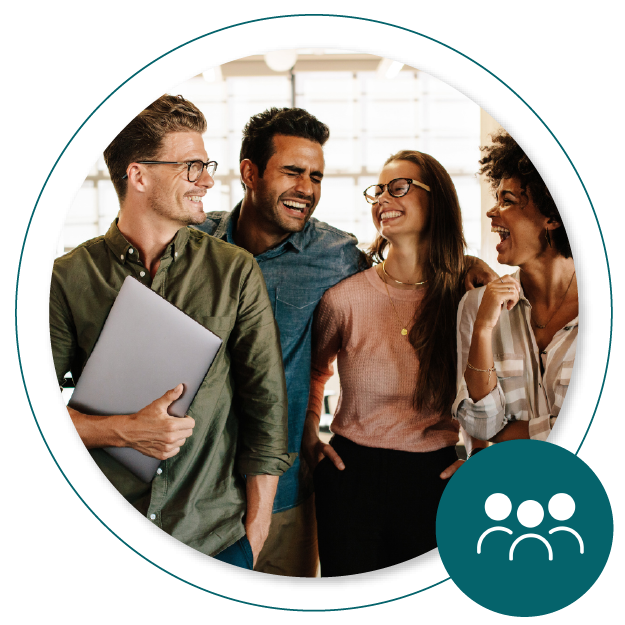 Team communicatie analyse op
basis van 20 gedragingen

High5 Team Spiegel van het team bespreken en gezamenlijk duiden

Het team leert van en met elkaar, gaat bewust gedrag aanpassen en spreekt elkaar daarop aan

Tijdens een bestaand teamoverleg
wordt het communicatie gedrag geobserveerd

Iedereen ontvangt concrete handvatten om communicatie veiliger te
maken en patronen te doorbreken

Weinig extra teamtijd nodig voor dit inzicht
Waarom zou je
High5Team Spiegel inzetten voor je team?
Bewustwording en verandering in de manier van communicatie op gang brengen met minimale tijdsinspanning van het team. Dat maakt dit programma uniek en revolutionair.
Veel mensen zijn zich niet bewust van hun verbale gedrag en het effect daarvan op anderen, met alle gevolgen van dien!

Deze Spiegel geeft specifieke en concrete feedback en acties waarop ieder individu en het team als totaal zich kan verbeteren.

Het geeft teamleden de intrinsieke motivatie om zich als individu en als team te ontwikkelen, waardoor betrokkenheid en verantwoordelijkheid voor verbetering binnen het team komt te liggen.

De teamleden krijgen concrete communicatie verbeteringen aangereikt om als individu en als team te groeien waardoor de output van het team verbetert.

Het geeft de teamleider nieuwe perspectieven om effectiever zijn/haar rol te pakken.
Wat anderen erover zeggen
Ik ben superblij met het
High5 Team programma.
Blinde vlekken werden zichtbaar gemaakt.
Alle teamleden zijn (on)bewust iets met hun manier van communiceren gaan doen.
Teamleider international
Het heeft mij als teamleider veel gebracht. Ik hoef minder de conversatie te starten of gaande te houden want ze doen het zelf. De team leden voelen zich meer comfortabel.


linda janssen abdullah
Inside Sales manager Europe
Het legt diepe gedrags-patronen in het team bloot
en dat is pijnlijk om te beseffen.
Het maakte me wakker en gaf me tools om het team beter te managen!


salesdirecteur UK
Meten is
weten

High5Team Spiegel geeft inzicht in blinde vlekken rondom 20 verbale gedragingen in team meetings.


Inzicht geeft uitzicht
Het duidt anoniem de blinde vlekken en gestolde patronen van het team die psychologische veiligheid en vertrouwen in de weg staan.

Concreet en tastbaar
Individuele terugkoppeling geeft bewustwording van eigen gedrag.
Iedereen krijgt concrete handvatten voor verbetering.
Zo sterk als de zwakste schakel
Het team leert samen. Gedragsverandering draagt bij aan team vertrouwen, veiligheid en resultaat!




Programma structuur